15 janvier 2017
We manufacture, sell and fit a wide range of window blinds, from the good old roller blind, to the more modern pleated blind, and plantation shutters in Killarney, Co Kerry, Republic of Ireland.
Our motto is "Choice, Quality, Value, Service".
Our address : Medor Blinds
Unit 2A
IDA Industrial Estate
Tiernaboul
Killarney
Co Kerry
Phone/fax: + 353 (0)64 6625040
Mobile : Philippe : 087 6383385
Pam : 087 2199552
email : infos@medorblinds.com
A plain end roller blind with a difference, the bottom of the blind is underlined with a piece of wood, (basically an unpunched wood venetian slat) here, yellow to pick up a color of the blind.
03 juillet 2016
A sample of roller blinds with a coordinated brass pelmets: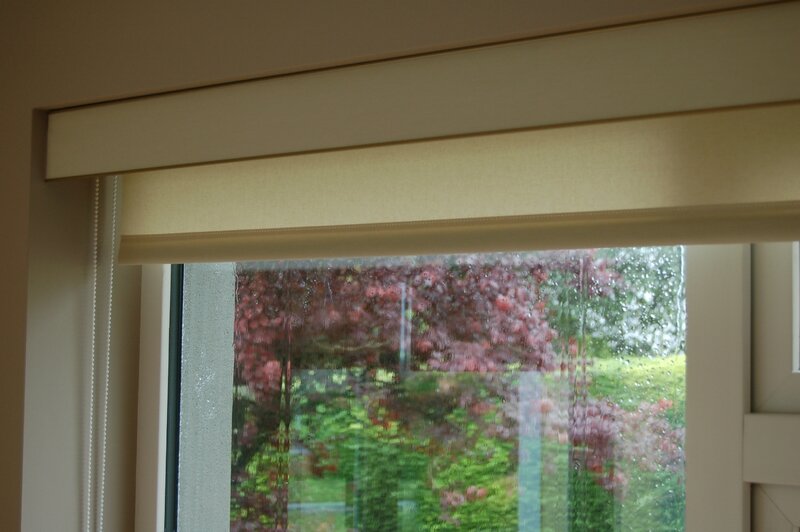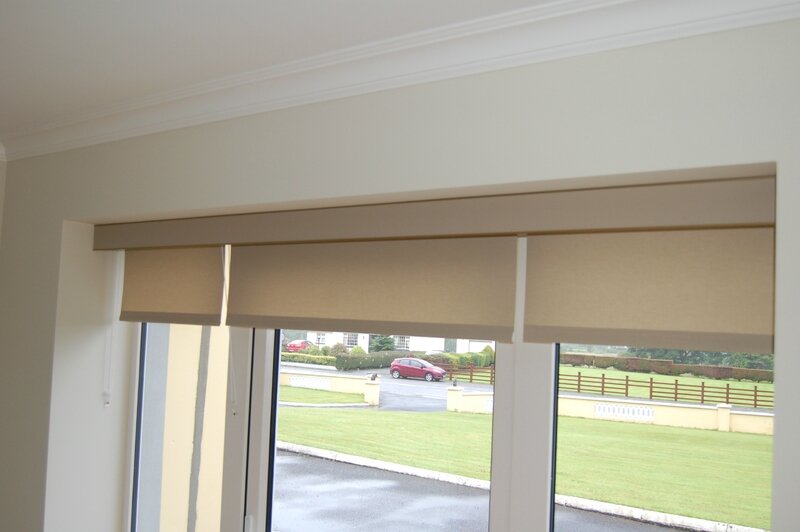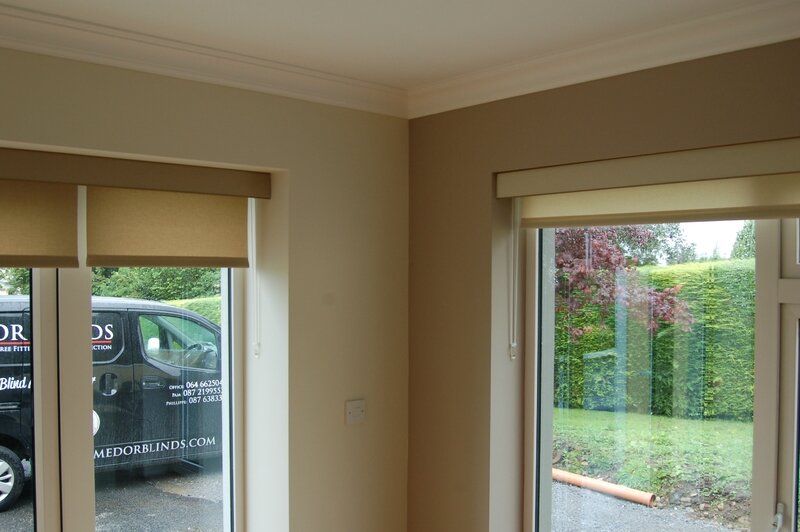 And even more shutters, cafe style in a restaurant, and one in a bathroom, a sort of tier on tier without the hassle.
The restaurant first :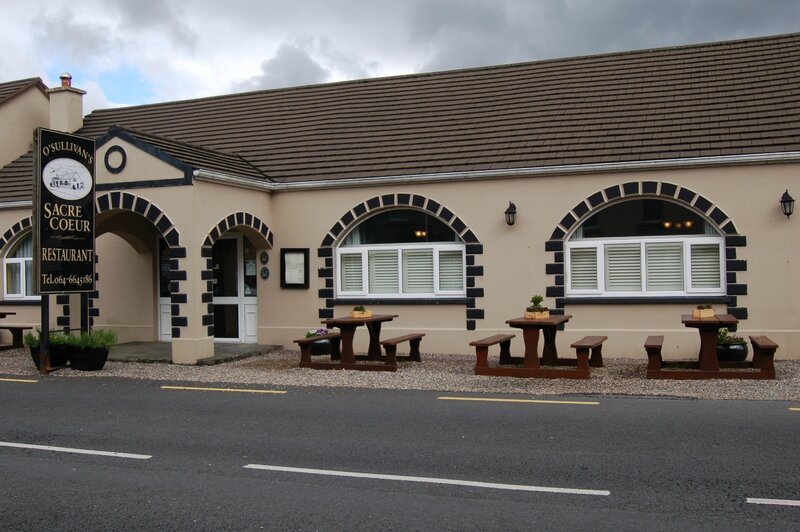 The bathroom second :
With the top open for privacy and still enjoy the sunny day.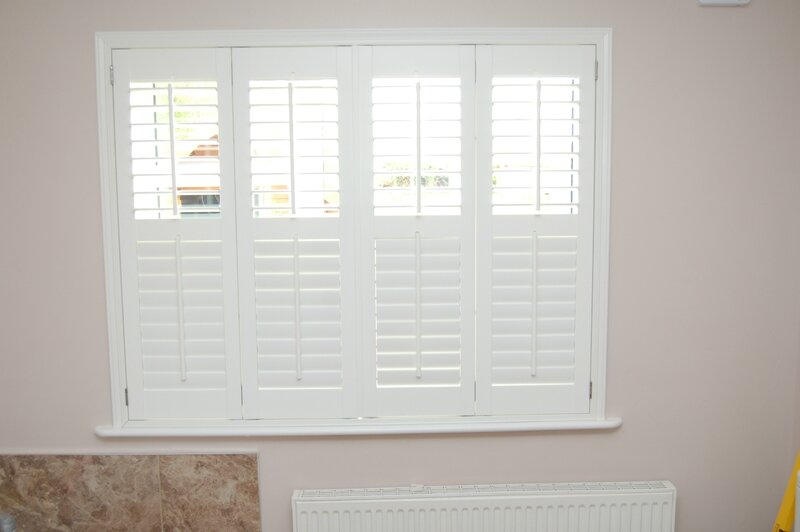 And completely closed in case of a rainy day.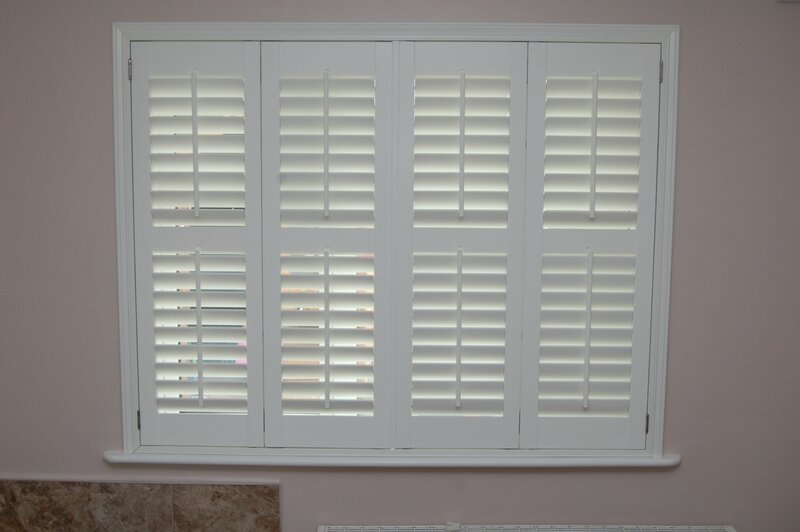 And to finish with the shutters, on a square bay, with georgian windows :
from outside.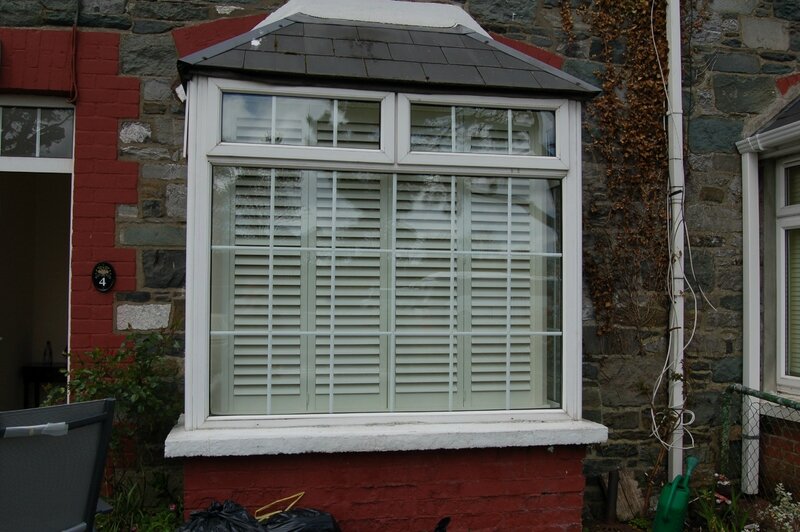 and from inside.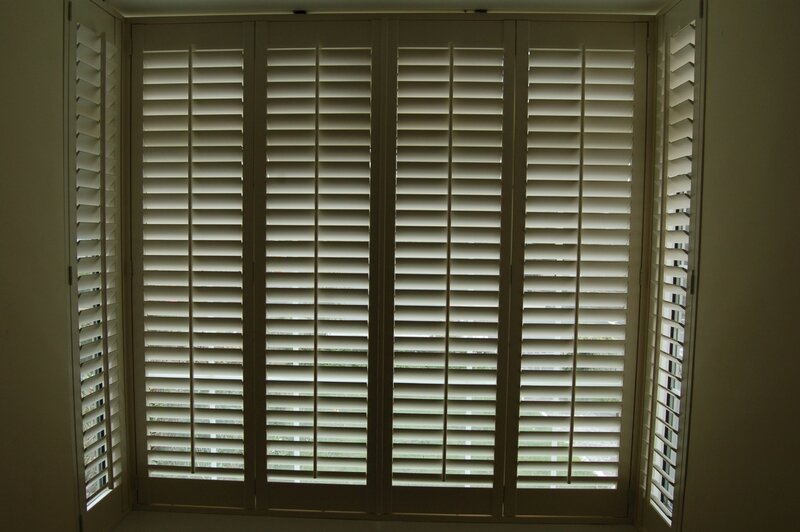 02 mai 2016
A special vue on screen,
at 1% openess,on office setting.
And in private setting,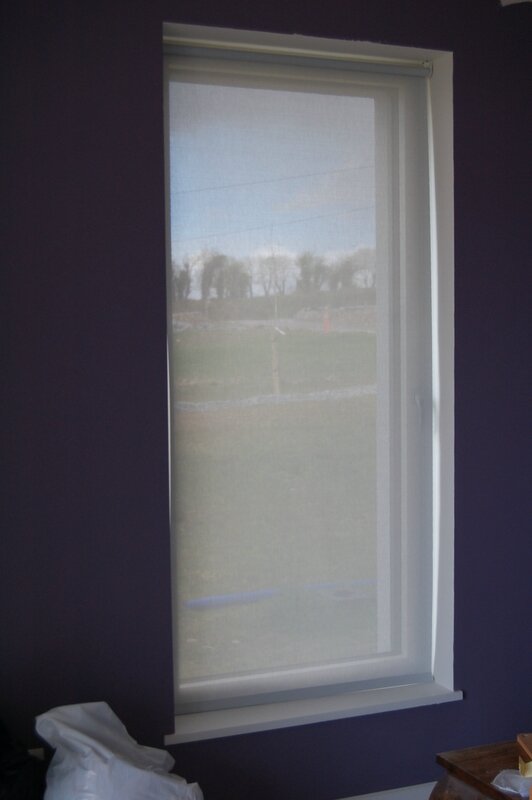 at 5% openess.
26 avril 2015
A roller blind with a black pelmet, on a sunny day, not very visible, but a nice way to hide the roller.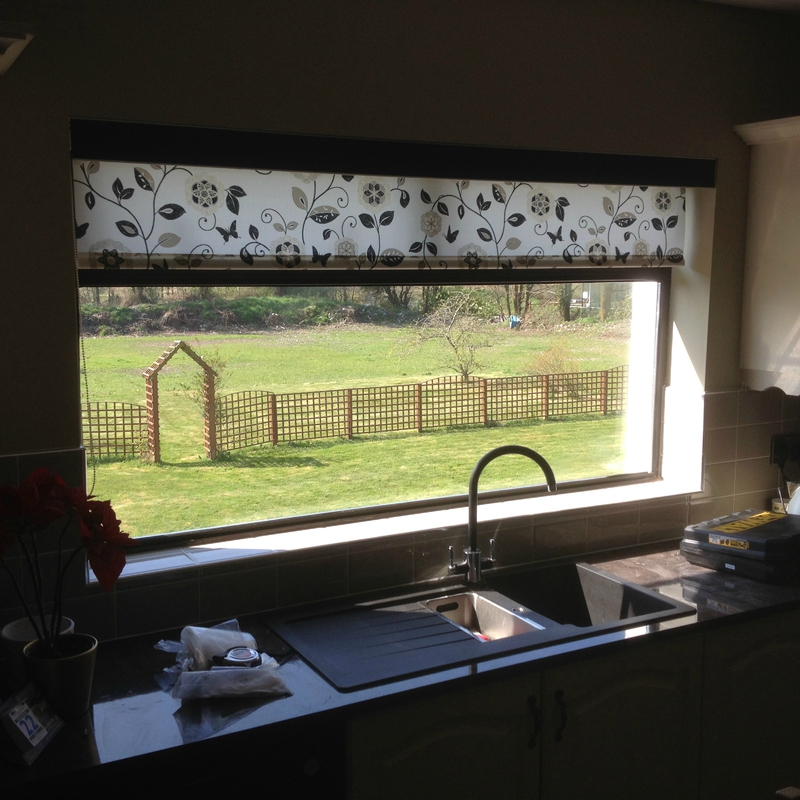 09 février 2014
A vertical with a twist, bicolor, 2/3 purple, 1/3 cream.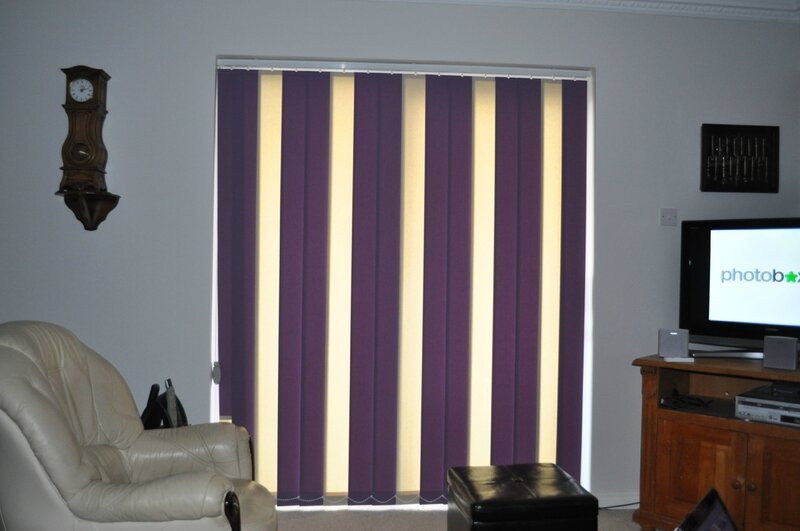 Some shutters.
On a long window, open.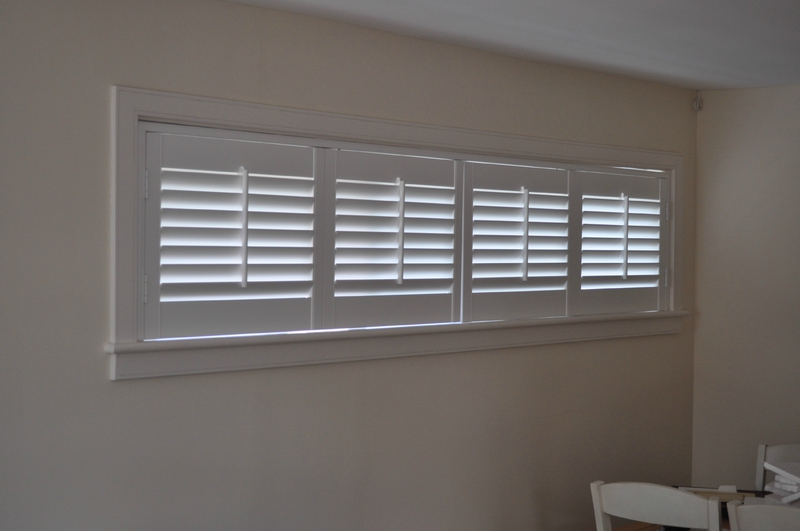 Same window, half closed.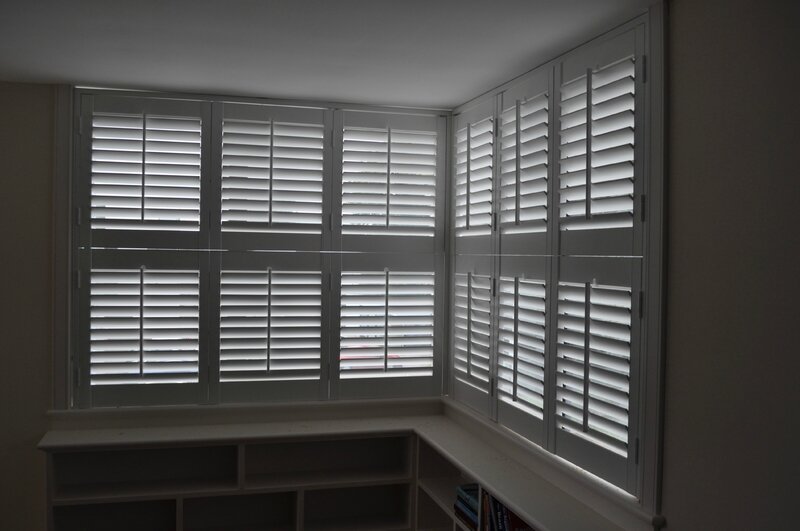 A corner window, with tier on tier, half closed.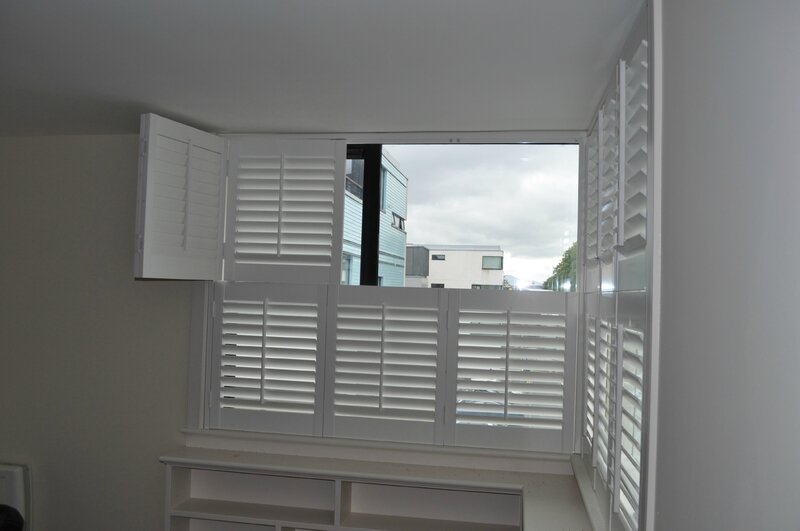 Same window, with the top half open.
19 mai 2012
A Corner window, with plantation shutter, assembled in the factory, before going out for fitting.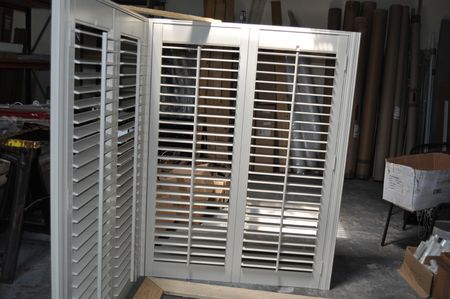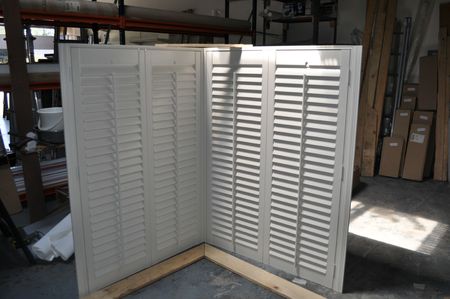 Some pictures of a roman blind :
Up :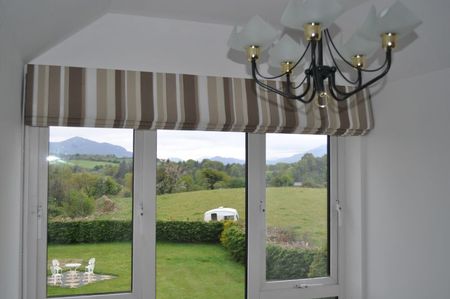 Half way down :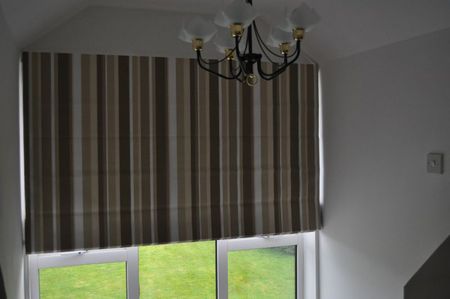 Showing the folds :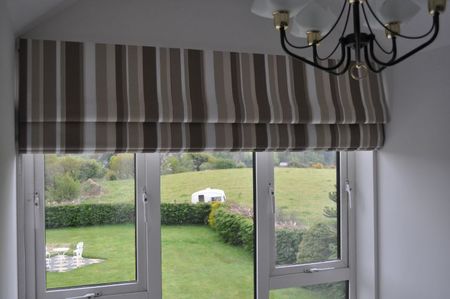 23 février 2012
What you can do with aluminium Venetian.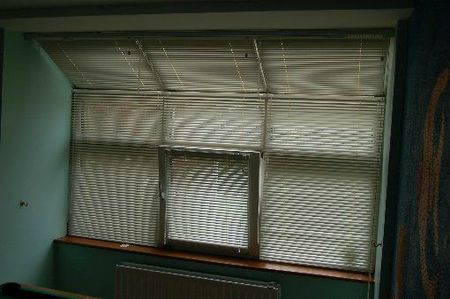 Samples of what you can do with Santafe shutters.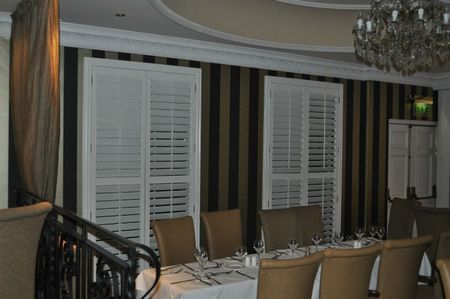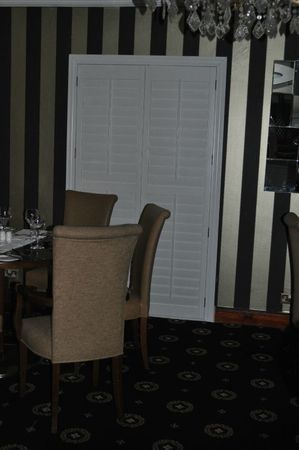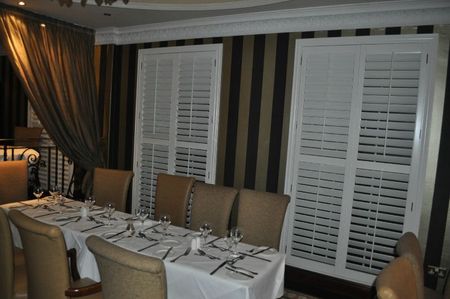 some pictures of our recent works.
19 février 2012
Finishing a wood venetian in the worshop.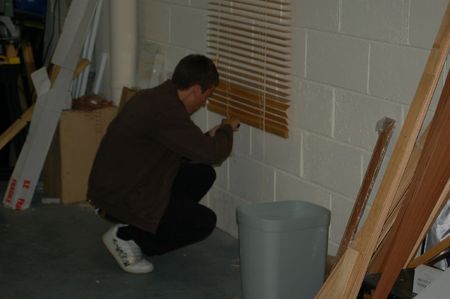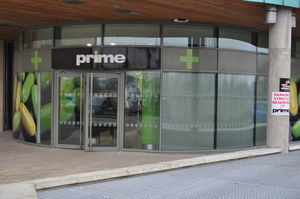 Aluminium Venetians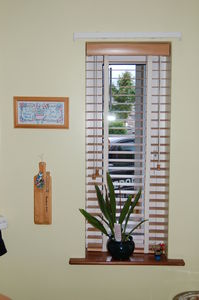 Wood Venetian
an unusual bay window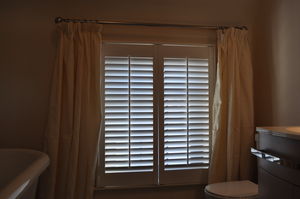 Aluminium Venetian
Plantation shutters
A 6 pane bay window of wood venetians
A view of the workshop and showroom.