A sample of roller blinds with a coordinated brass pelmets: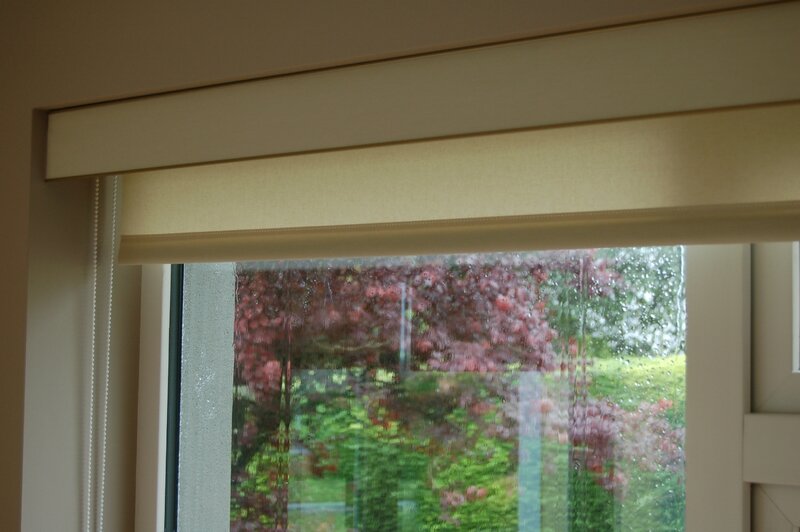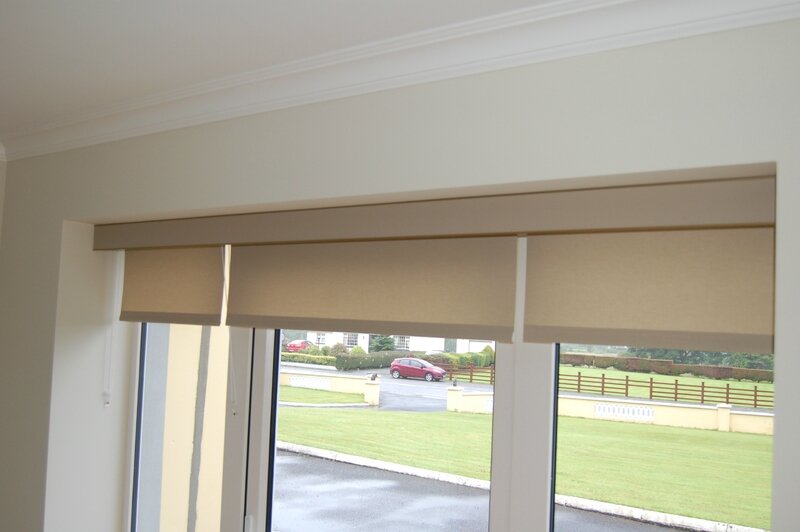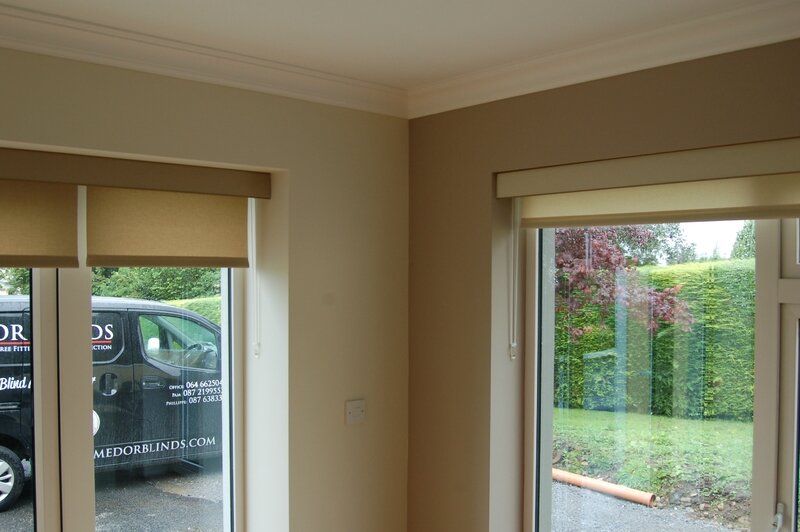 And even more shutters, cafe style in a restaurant, and one in a bathroom, a sort of tier on tier without the hassle.
The restaurant first :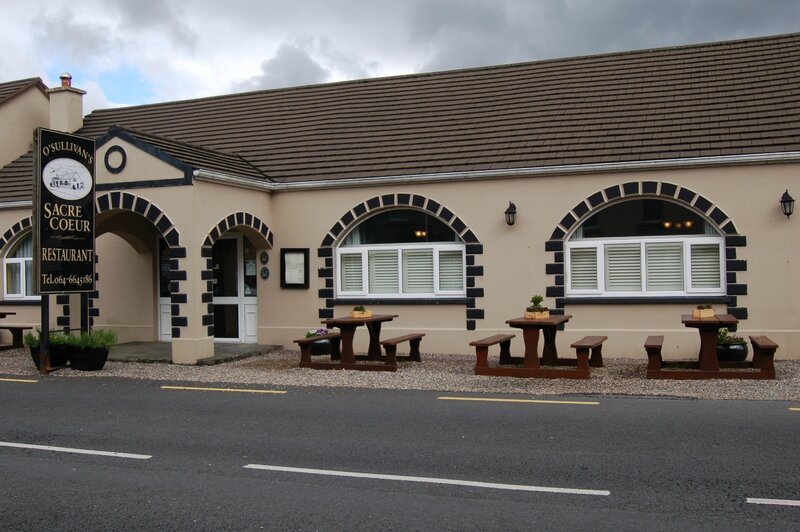 The bathroom second :
With the top open for privacy and still enjoy the sunny day.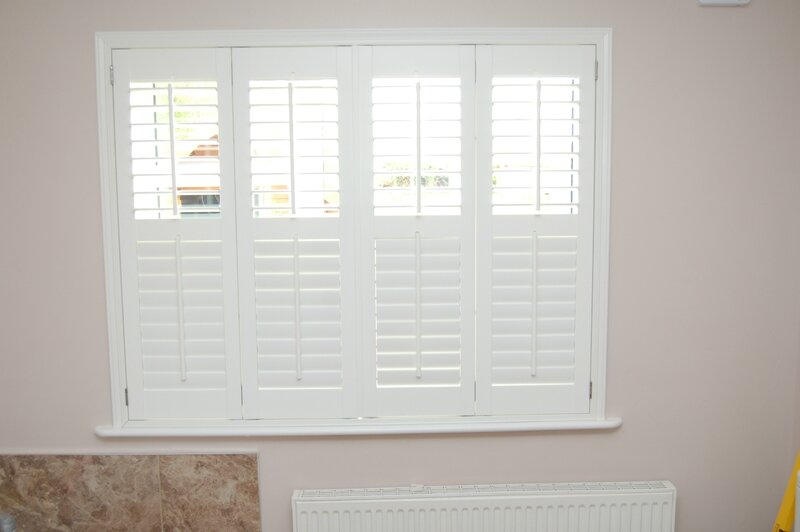 And completely closed in case of a rainy day.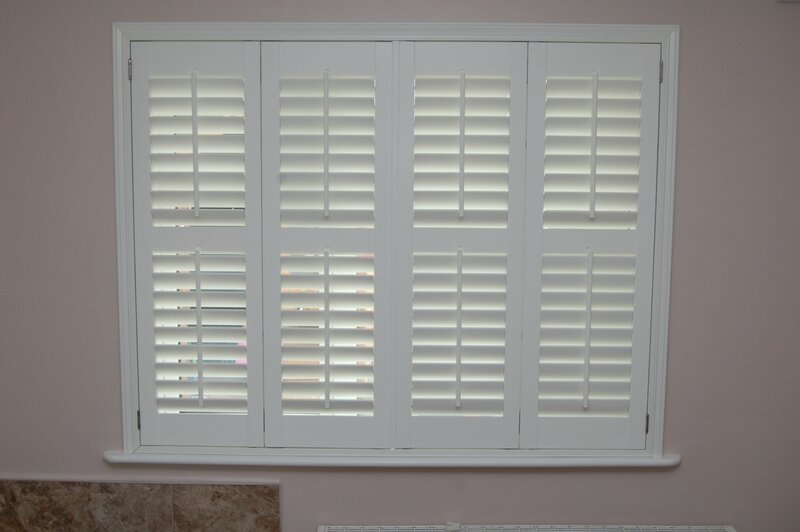 And to finish with the shutters, on a square bay, with georgian windows :
from outside.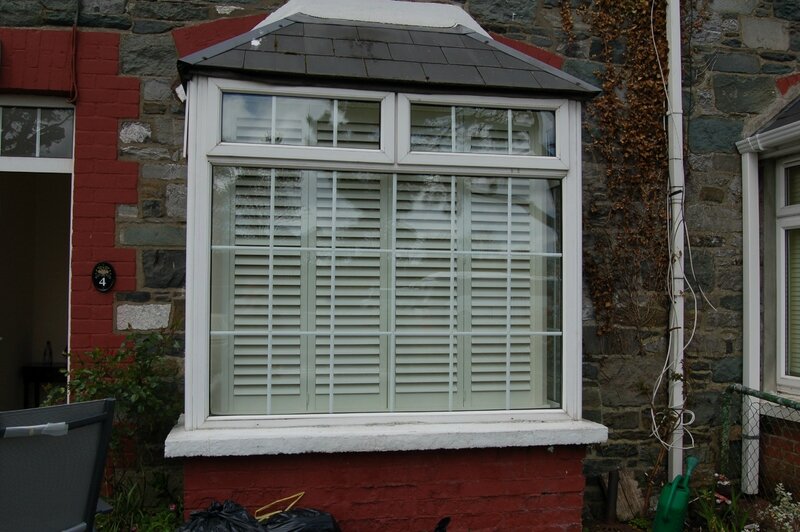 and from inside.